Showroom
From our large showroom in Tenterden in the Kent countryside we can guide you through the buying guide step by step. We will help create a unique and stylish geometric floor from reclaimed vintage tiles which have been around for 100 years and will hopefully last another 100 years. These floors can include lots of different shapes, colours and sizes of geometric tiles as well as encaustic tiles.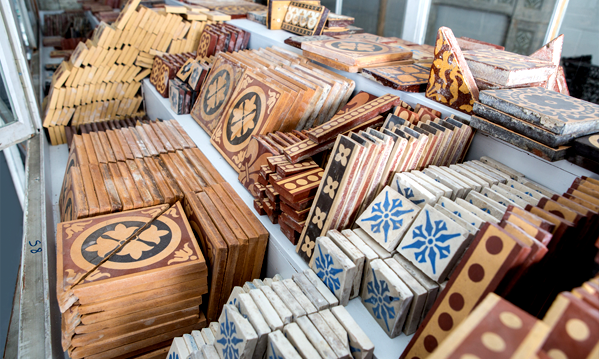 Reclaimed Tiles
Reclaimed tiles are sourced from all sorts of properties including churches and cathedrals and they often have a story attached to them which makes them even more interesting.
Original tiles from us will be supplied cleaned, restored and we can deliver. If you are unable to come to the showroom we can work from a client supplied picture or from one of our designs featured on the gallery. For details of the full in-house restoration service please refer to restoration.